We at NJ Aesthetics offer PRP plasma treatment services where our clients get not only amazing results but also the desired outcomes. Our Physicians are well-trained and well-experienced so that you are relaxed and enjoy the PRP plasma treatment process with minimal time as well as least discomfort. Our facility is in Newark, New Jersey.
Contact our friendly staff for more detail information on PRP plasma treatment as well as our other products and services offered at very affordable prices at our location.
---
What is PRP Plasma treatment and its procedure?
PRP plasma treatment means the platelet-rich plasma treatment, which is a two-step procedure. You should be hydrated for PRP plasma treatment before taking up the procedure and should drink enough fluids. In the process of PRP plasma treatment, first, the platelet of a patient is extracted from blood, and hence, it is also named as vampire facial. Afterward, the blood gets processed for plasma separation. The plasma gets a concentrated amount of platelets as a result. The production of collagen occurs as the stimulation takes place under the skin, and the formation of new and refreshing skin takes place.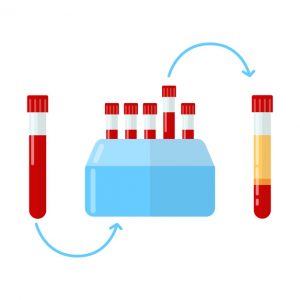 The mesotherapy can be done, which is the successful anti-aging treatment. An individual's blood is used as a natural filler, and the skin booster solution allows the synthesis of collagen to take place. The stimulation helps to get the toning as well as the firming of the skin. It results in a rejuvenated and youthful appearance. The platelet solution is done with the help of a micro-needling machine or injection.
How does the PRP Plasma treatment process work?
Human blood includes red blood cells, white blood cells, plasma as well as platelets. Plasma is the primary component present in the blood. Blood is drawn from a person, and with the help of the centrifugation process, the platelets are separated from the blood cells. It increases the platelet concentration within the plasma, and the newly formed platelet is abundant in plasma. A freshly formed platelet is injected into the specific area of skin to regenerate elastin as well as collagen fibers.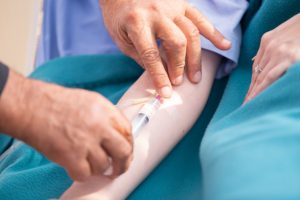 VEGF definition and use of VEGF in PRP Plasma treatment
VEGF means the vascular endothelial growth factors are the essential components of PRP, which increases the oxygenation that leads to an increase in growth of collagen, increases blood flow, skin healing as well as its regeneration.
The use of patients' blood removes any allergic reaction to occur, which is associated with the transfusion of blood. Platelets formed help to heal any damaged tissue and promotes cell growth as they consist of hundreds of natural growth factors. PRP plasma is not only an advanced anti-aging but also healing treatment.